24 hours
A case study as brief as the day in which it took place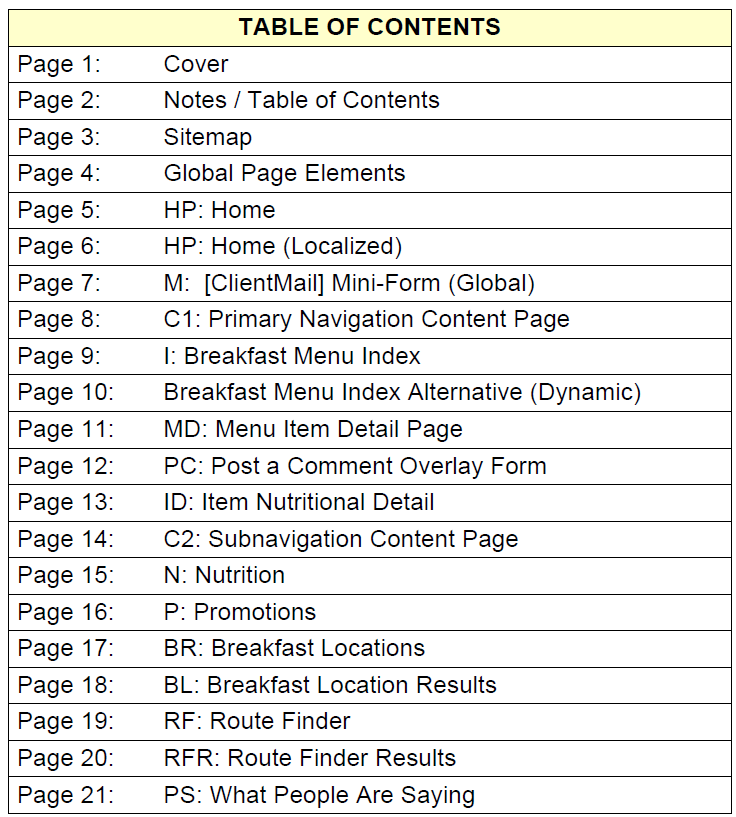 The challenge
An agency rep called me about a triage situation: their client, an international fast food chain, was launching a new breakfast menu. The agency had engaged a UX professional who'd spent a month working on it but had nothing to show but an incomplete site map. Knowing that I had a record of salvaging troubled projects, and given an already tenuous client relationship, the agency called me in to help.

What I didn't know until the 9 AM kickoff was that I had only 24 hours to pull together functional specifications from scratch before the client meeting.
My approach
I immediately gathered and assimilated all existing project materials. I then had what amounted to a requirements gathering call with the project team. I made it clear that the only chance of success was to have the entire project team on call for the duration.
I took an existing functional specifications template from a previous project and started adapting it using project materials, team input, and the existing parent site's architecture and tools for reference. I barely left my desk until it was finished.
Over several team calls and rapid iterations, and in the early hours of the next morning, I was able to deliver a 21-page set of specifications that the account team approved.
The outcome
I presented the work at 9 AM the next morning, the meeting was a success, and the client relationship remained intact.